Couse Recce
Today was the classic day-before-the-race day. We awoke early to pouring rain and no coffee. No coffee!
Once I got over that, we packed up the cars (or the Expedition and Explorer that pass for cars these days) and drove to the top of Radar Tower and then Suicide Cliff. Radar Tower is one of the longer climbs and more dangerous descents on tomorrow's course. The latter is where many Japanese soldiers jumped to their deaths rather than surrender to US Marines during WW2. It's a somber and beautiful place, and it's a much happier place now, since it is the summit of the last real climb. From there we rode down to Banzai Cliff and then back to the finish at the Pacific Islands Club where we are staying. On the flats, my teammate Chris and I did a few 5-min efforts at LT, just to loosen up the legs. So far, so good.
Here are some photos from the day: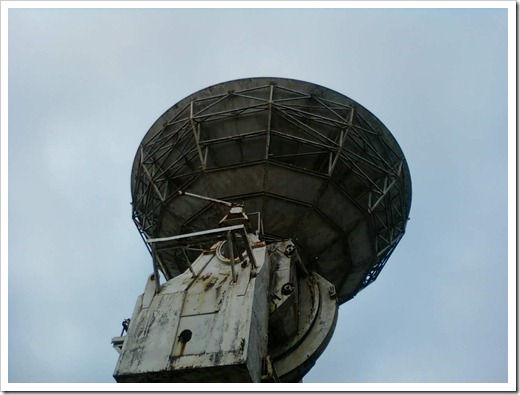 Radar Tower. No longer in use, but ominous just the same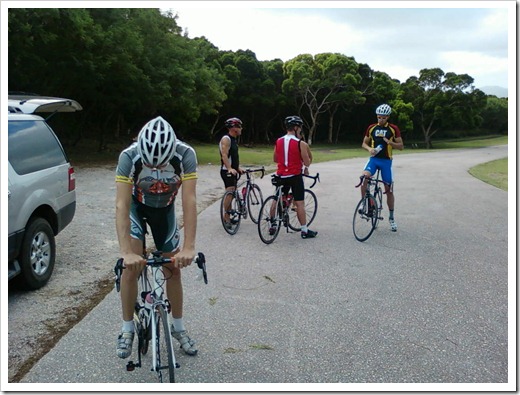 Rolling out at Suicide Cliff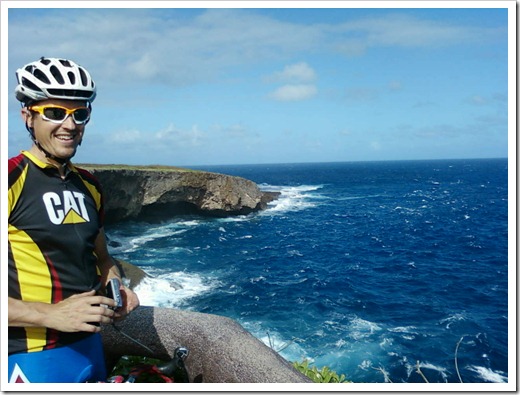 Chris at Banzai Cliff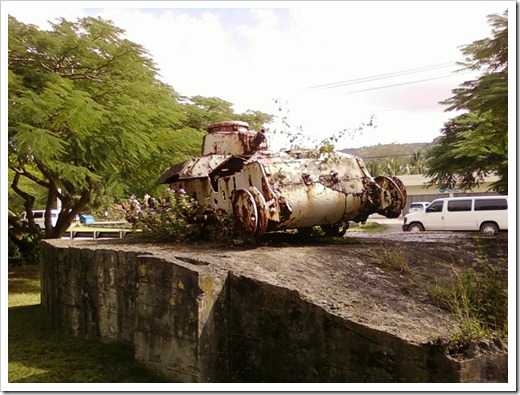 An old Japanese tank from the war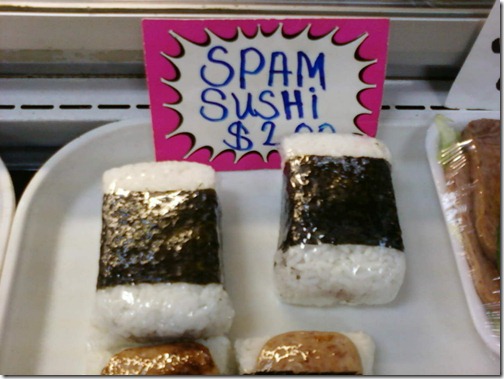 Nasty!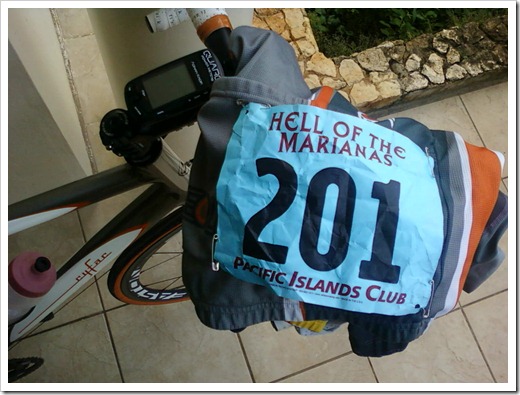 One on the end means team leader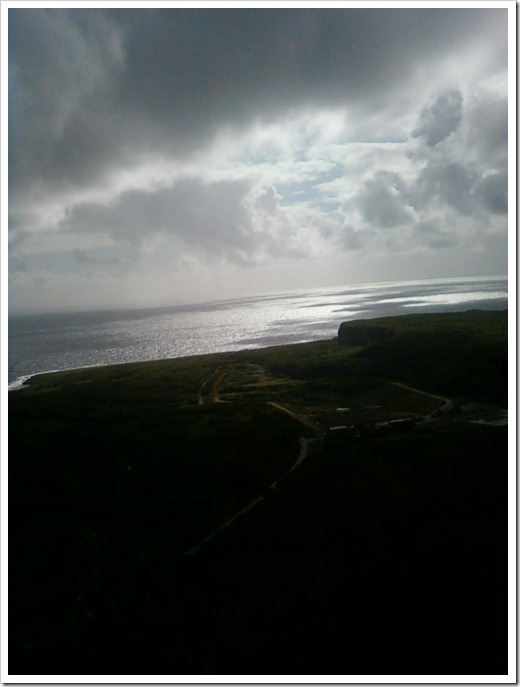 Suicide Cliff