Marin Camp 2010 Day 2
Another day dawned clear and bright and, following an excellent discussion on nutrition, the camp, with guest Jenn Reither, headed off to the Marin Headlands for what is for many the toughest day of camp - sprint, lead-out, and race finish scenario day. We started with a bit of briefing on what lay ahead: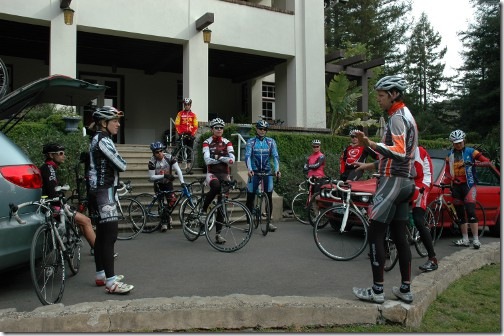 Then, we rode: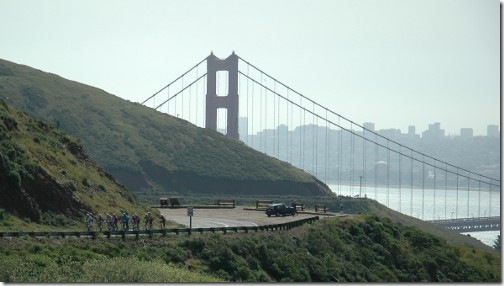 Finally, we sprinted, lead-out, and did some race finishes followed by discussion thereof: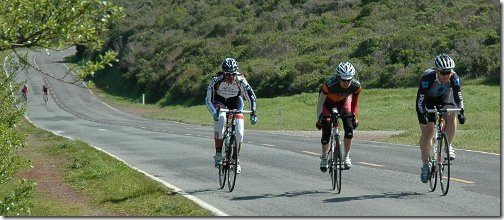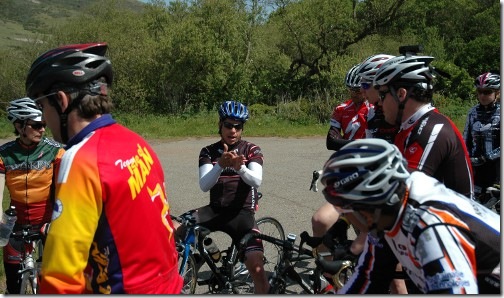 All-in-all it was a fantastic day. Tomorrow, we replicate the Mt Tam Hillclimb!