Marin Camp 2010 Day 3
Day 3 at Marin Camp is always a big one. It's the day we 'race'— the Mt Tam Hill climb course, and it is the day the riders really have to dig deep to find the best in themselves. For two days, they have been doing shorter, sharper efforts and today they have about 1 hour on the rivet, all uphill on one of the Bay Areas's toughest climbs.
Chris Peariso started the race off with a nice leadout on the flats from Stinson Beach, and he didn't stop there. Just over 42 minutes later he arrived first at the Rock Springs lot, with Steven Hunter in second. The rest of the crew arrived individually and everyone gave it their best. Everyone had a blast, and after a short stint waiting at the top for warm clothes, descended back to Mill Valley for lunch, yoga, and massage.
Steven Hunter comin' in hot:
Dick Drummond giving it his all on a bike he built himself: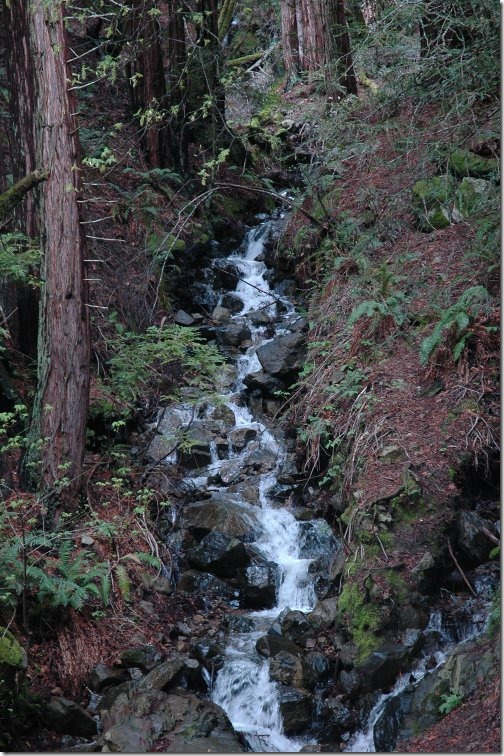 Huddling for warmth: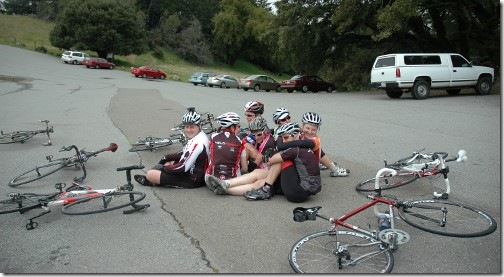 Tomorrow is a relatively mellow day riding Alpine Dam and the top of Mt Tam. More coverage here at Jeb's blog.