Park me at Barton
Barton Park is always a fun day out. Despite (or, perhaps because of) being held in a gravel pit and adjoining county park, the venue offers a host of challenges for cyclocross racers. There is deep mud, shallow mud, gravel, pavement, puddles like small lakes, steep drops and two run-ups that feature a unique mix of mud and somewhat large stones!
I showed up feeling a bit off my game and, having missed too many Cross Crusade races to score points, started at the back of the 70-strong field. My teammate Brook and I had a nice warmup spin, but we kept it short as the temperature was approaching 70 F degrees already – unusual for Oregon in November.
Barton is a fast course, and so it is tough to start at the back and have any hope of making up a lot of places. Despite this, I got a decent start and really made sure to relax and not give too much in the first laps. This strategy paid off as I began to feel much better later in the race. Once the field thinned, I gradually caught several small groups of riders.
On the last lap, I put in a hard effort over the triple barriers and got a gap on the group I was with, which I managed to keep to the finish. This was enough to net me 19th place on the day – one spot out of the points. Normally, this would be a bit frustrating, but with having arrived feeling a bit unfocused and starting at the back, I'm happy about it.
Sadly, there is no data to report or analyze, as my Garmin decided to take a holiday. Although it showed the data on-screen during the race, it did not record any of it.
Here are some photos from the day: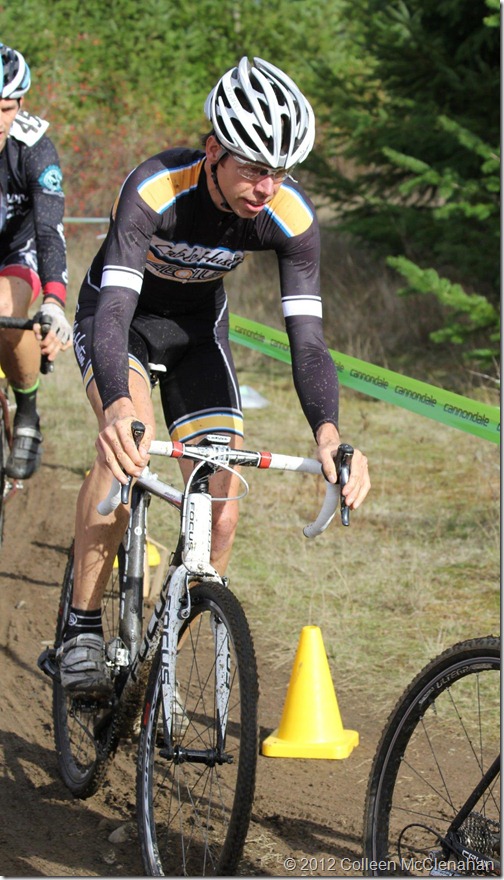 In the beginning, the sun shone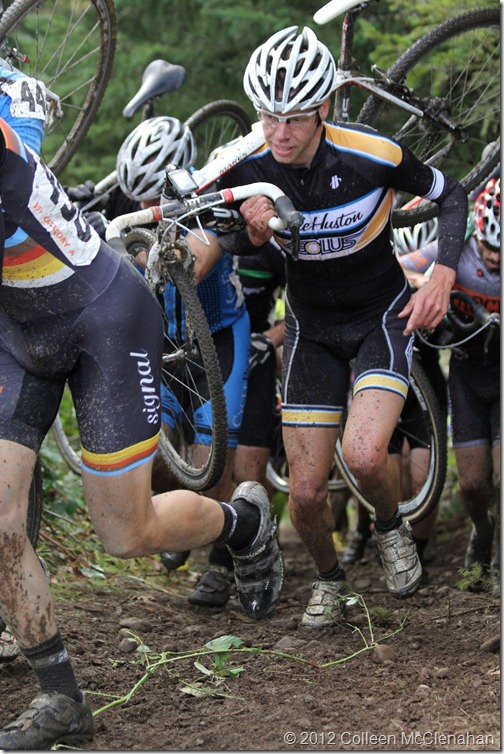 It was hectic the first time up the second run-up
Remounting at the top of the first run-up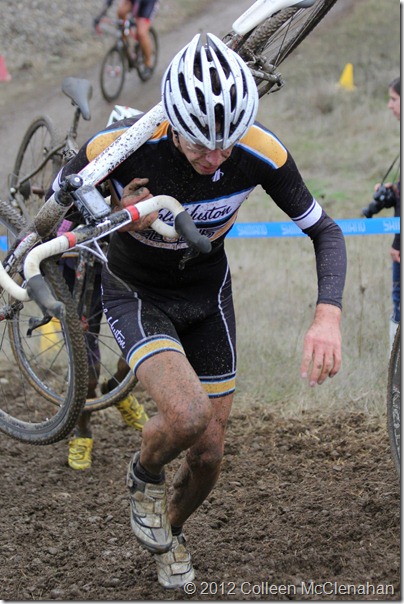 I'm beginning to get used to this running thing
It's faster to ride, but it's more fun to fly…