US MTB Marathon Nationals Course recce
First, a public service announcement:
If you would like to follow me on Twitter, you can do so at:
Second, do me a big favor and like Aeolus Endurance Sport on Facebook:
http://www.facebook.com/AeolusEnduranceSport
Now, back to our regularly scheduled program:
Today I am in Bend, OR with one of my pro MTB racers, Chris Peariso (Specialized/Adventure 212), his wife Michelle, and my best bud NURD from California. We are all here to race the USA Marathon Mountain Bike National Championships, which take place tomorrow.
The course consists of some sandy doubletrack, some rocky climbing with sand, and lots of sandy singletrack, all starting and finishing at the Wanoga Sno Park. It has been very dry here this summer, and the trails have a deep cover of fine powder. Here is the not-very-simple map from USA Cycling:
http://www.usacycling.org/gallery3/var/albums/usacycling/Mountain-Bike/2012-MTB-Marathon-Nats-Map.jpg
We rode the second loop, which is one of my favorite rides. The last time I rode it early in the summer was one of the best rides of my life. It's all singletrack with a long descent followed by a (at least on the pre-ride) mellow climb back up to the finish. NURD, on his first MTB ride in Oregon and had a blast. We have since cleaned all the bikes, taken naps, eaten lunch, and prepped for tomorrow. Now all we need to do is relax and enjoy the sunshine.
Here are some photos from our morning out: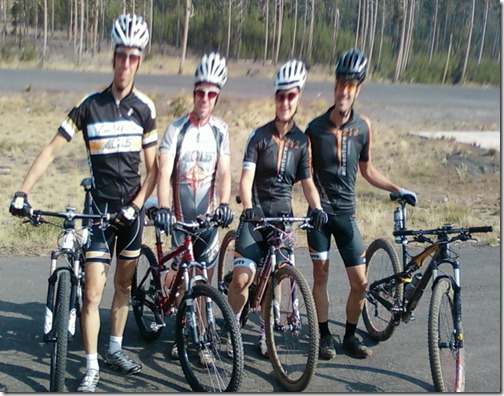 Aliens with large heads prepare to ride. From right: Chris, Michelle, NURD, Ak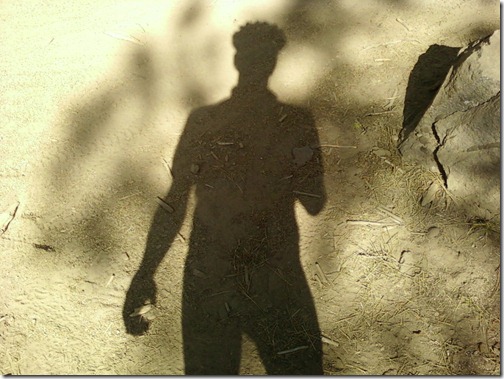 This guy followed me all day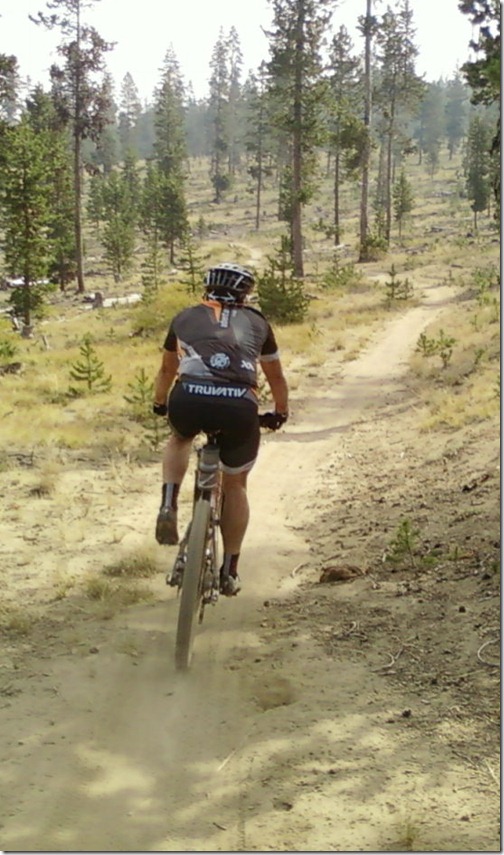 Chris on Tiddlywinks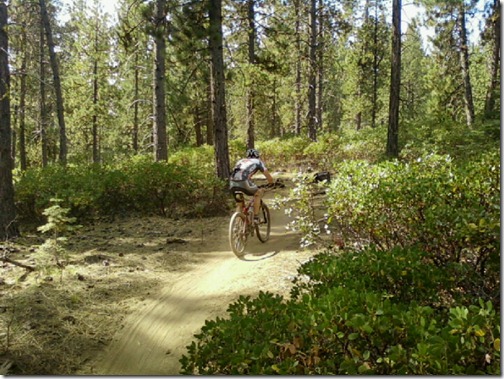 NURD climbs Funner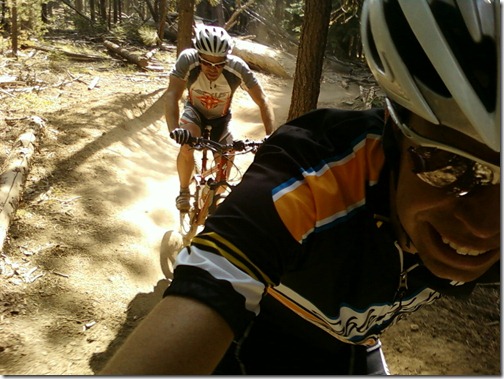 Ak chased by a NURD on Funner